S3 Trial Pant Collection Red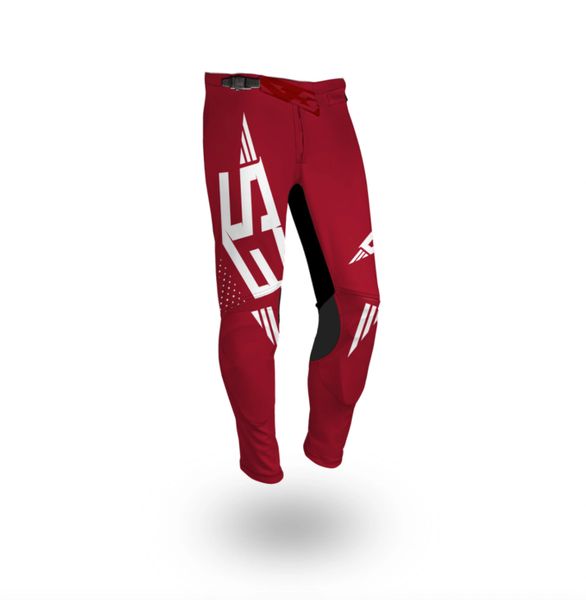 S3 Trial Pant Collection Red
We're waiting for S3 to get certain pant sizes back in stock, Once they do we'll get them back in stock!
Off Road TE (HARD) Pants
IDEAL ENDURO / HARD ENDURO / TRIAL
Our new Off Road TE (Hard) Pants are the ultimate choice for motocross, enduro, and hard enduro riders seeking the durability and quality of S3.
Extreme Durability: Constructed with high-quality materials and reinforced seams to withstand rugged and rough terrains.
Extra Built-in Protection: Leather knee reinforcements providing substantial protection against impacts and abrasions.
Compatible with Knee Guards: Designed to be used with your regular knee guards from any brand.
Carry your mobile in your pocket: Do not be isolated, carry your mobile or small belongings in your pocket.
Optimal Mobility and Ventilation: Elastic panels and ergonomic design allow agile movements during maneuvers. Ventilation zones maintain freshness even in extreme conditions.
Adjustable: Closure options for secure and comfortable use in any situation.
Weather-Resistant: Incorporates weather-resistant features with a water-repellent treatment, ensuring the rider is prepared for various weather conditions.
Confidence and Focus on Riding: Knowing that you're wearing pants specifically designed for your demands provides the necessary confidence to face challenging terrains with increased safety and determination.
A good pair of pants allows riders to concentrate on driving and overcoming track challenges. Elevate your riding to another level. Add it to your gear and experience exceptional performance in every adventure!
Materials: Polyester / Nylon / Leather / Rubber Protection

100% Manufactured in our workshops in Girona and Barcelona.