KMC Bicycle Trialtech Sport Lite Chain V2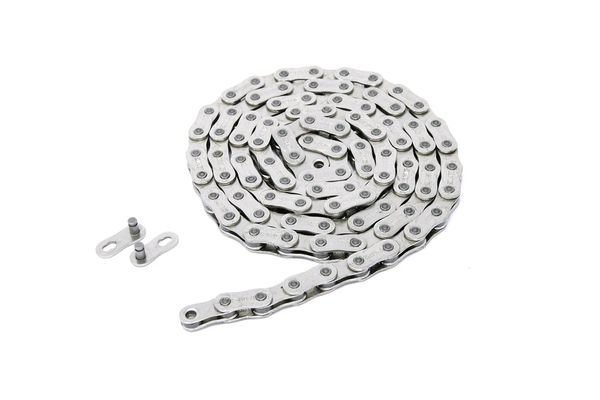 KMC Bicycle Trialtech Sport Lite Chain V2
- Lightweight chain suitable for competition use.
- Works on most single speed setups but can also be used with some gear systems.
- 7.8mm pin width.
- Mushroom head pins to eliminate splayed links.
- 'SP' Stretch Proof design helps prevent stretch in the plates
- 92 links long. Should fit all 20"/22"/24" and 26" trials bikes. 
- 1370kg max. load capacity.
- Weight: 308g (92 links including the split link)