Trialtech Sport Spanish Style Bottom Bracket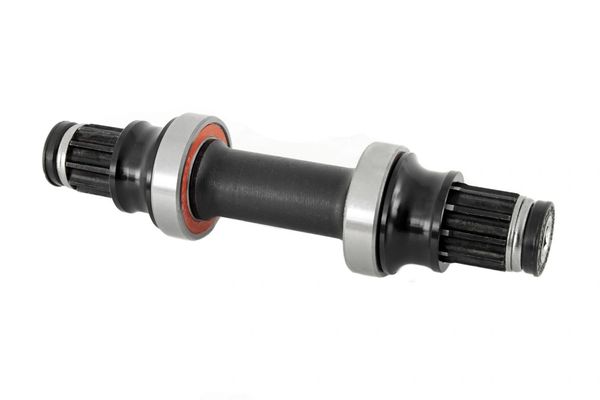 Trialtech Sport Spanish Style Bottom Bracket
- ISIS bottom bracket to fit frames with Spanish style BB shell (Echo, GU etc.).
- High quality manufacturing with excellent tolerances and finishing quality.
- Custom machined, lightweight M15 cromoly steel axle keeps weight down (132mm length).
- 6061 aluminium 'Top Hat' axle spacers maintain correct bearing preload and crank fitment.
- Orientation of 'Top Hat' spacers can be changed to work with standard screw-on freewheel cranks or the Echo splined freewheel system.
- Includes M15 steel crank bolts.
- Supplied fully packaged with Trialtech stickers enclosed. 
- Weight: 264g (excluding crank bolts)
Please note: When fitting axle spacers, the wide end must face inwards towards the frame when using standard screw-on freewheel and outwards when using the Echo splined freewheel system.