Trialtech Sport Lite Splined Crankset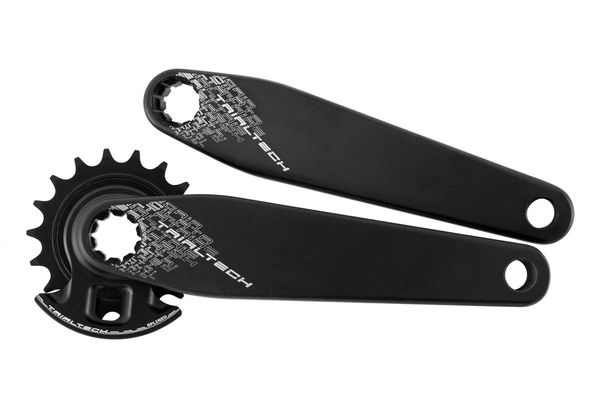 Trialtech Sport Lite Splined Crankset
- Superlight splined crankset including freewheel, bashring and 7075 crank bolts.
- The most cost-effective splined crankset available!
- Fits M15 ISIS bottom brackets.
- Splined 108.9 freewheel can be removed using standard allen/hex key multi tool.
- Splined 7075 bashring can be used for left or right foot forward.
- Additional crank bolt spacers recommended when using titanium bottom brackets.
- Multi-stage forging allows a design that is super light yet stiff and strong.
- Tough sandblast black anodised finish with distinctive Sport Lite laser logos.
- 32.5mm offset provides plenty of clearance.
- Available in 165mm, 170mm and 175mm lengths.
- Weight: From 644.5g (Complete Kit), 424.5g (165mm Crank Arms Only), 432g (170mm Crank Arms Only), 440g (175mm Crank Arms Only), 182.5g (Freewheel), 11g (Bashring), 5.8g (Lockring and Bolts), 21g (Crank bolts and washers)