Sherco/Scorpa Flywheel Weight 12-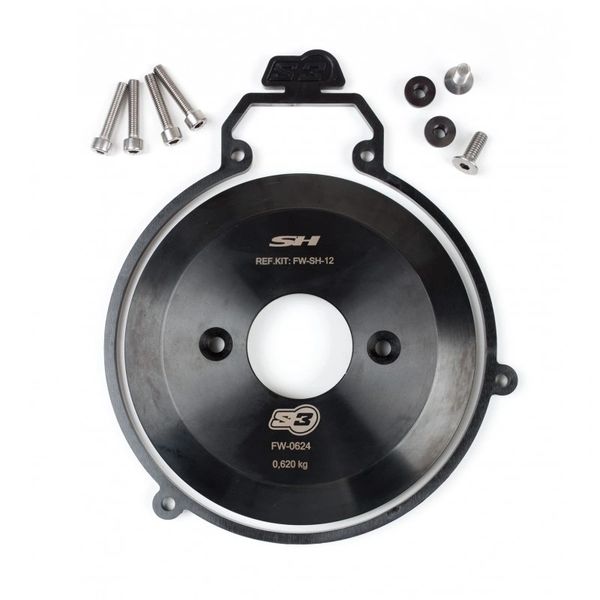 Sherco/Scorpa Flywheel Weight 12-
FLYWHEEL WEIGHT S3 FOR SHERCO, year 2012 or newer. These flywheel weights will fit on Sherco Trial 250cc, 290cc and 300cc.
They change the power delivery making the bike smoother and more controllable 'off the bottom'. They will help the bike grip better and help stalling.
They come with a ignition cover spacer, and longer ignition cover bolts.