Keihin PWK28 Carb Right Side Idle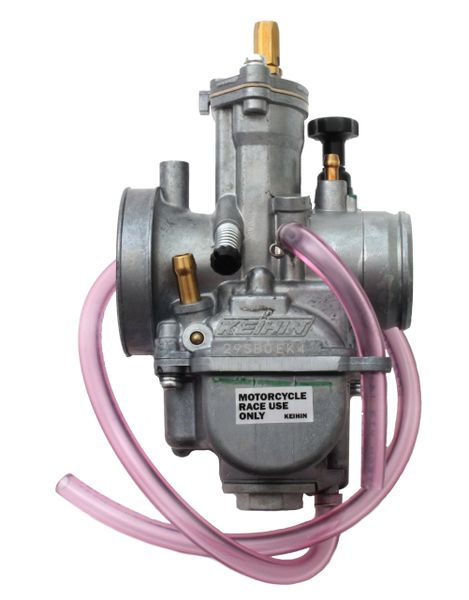 Keihin PWK28 Carb Right Side Idle
KEIHIN PWK 28 carburetor. Supplied with 38 pilot jet, 135 main jet, needle JJH, slide 3,5.
If you need other size jets you will have to purchase them separately.
The connection diameter is 34 mm for the inlet side and 49 mm for the air filter.
The Idle screw is located on the right side.
Choke, and air screw are on the left side.
Genuine PWK:

A serial number is lightly imprinted below the PWK mark. The hoses should be a dark pink PLAS TECH hose. A "Motorcycle Race Use Only" label will be placed below the Keihin logo. Also various Quality Control marks should be visible. Genuine Keihin Jets should also have the jet size imprinted to the jet.