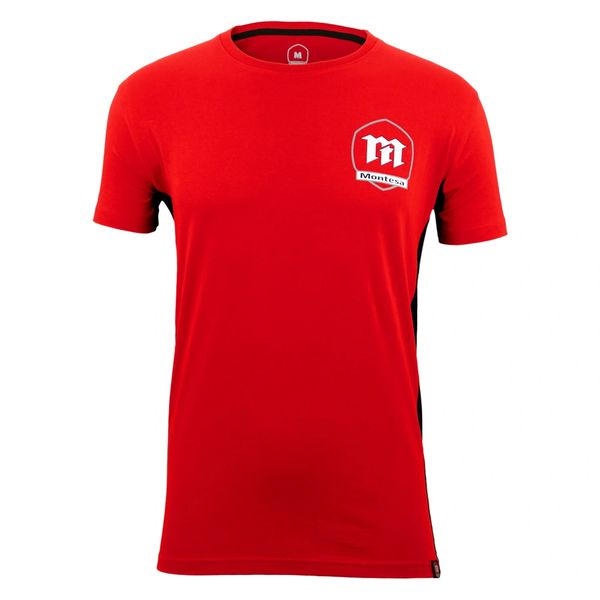 Hebo Montesa Paddock Tee
T-shirt Montesa Paddock is the ideal T-shirt for lovers of Trial and their beginnings. with an advanced design and modern finishes make it an ideal T-shirt to go on two wheels or casual style.
The Montesa Paddock T-Shirt is a comfortable and durable Red t-shirt with White accents. It is made of 100% polyester. It features the Montesa logo and the famous phrase Viva Montesa on both the front and back. Ideal for everyday wear and for riding or for a more casual style.
Euro style fit, recommend up sizing