Handlebar Carbon Fiber Fat bar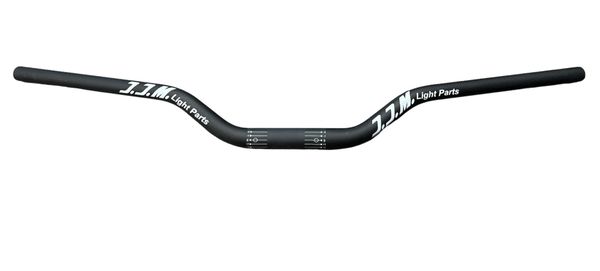 Handlebar Carbon Fiber Fat bar
Handlebar Carbon Fiber Fat bar
Very light weight and strong Carbon Fiber Handlebars
270 grams
DDM carbon fiber handlebars are built with high modulus 3k carbon with dedicated moulds.
The product has characteristics of technological excellence and was created to meet the needs of the trial.
It must be specified that the traditional handlebars built with 7075 aluminum alloys have mechanical characteristics of 55 kg/mm2 and a bending coefficient of eight percent, the carbon fiber used has characteristics far above ordinary handlebars, the mechanical characteristics are 240 kg/mm2 and an excellent bending coefficient.
However, keep in mind that aluminum can bend carbon fiber can't but bear in mind that we are at five times the load of aluminum.
From our experiences and numbers of parts sold we have had great satisfaction from this product.
The handlebar is provided in the fixing area with a rough surface which creates friction between the clamps and the handlebar, requiring a lower tightening torque.