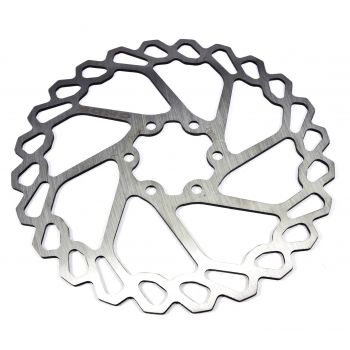 Rotor Echo
Echo TR rotor.
Echo's steel wavy disc brake rotor features multiple cut-outs which provide a lightweight solution whilst also helping to keep the brakes cooler than a standard 'non-wavy' rotor.  
Although this is an Echo specific rotor, it would be compatible with all disc brake manufacturers.
Rotor has a standard 6-bolt fitting and is available in 160mm and 180mm diameter.