Clutch Lever S3 Digit Sherco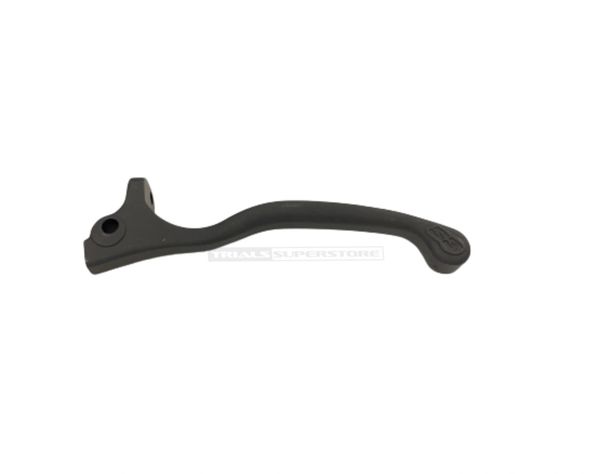 Clutch Lever S3 Digit Sherco
S3 levers are made in forged aluminium, heat treated, and are of the highest quality. Ergonomic design for perfect feeling. Precise and sure. Shot peened finish. Anodised with a forged S3 Logo.
Fits Braktec/AJP clutches 2017 and earlier. This lever does not fit the 2017 Factory Sherco/Scorpa or any model 2018 and newer which use a different master cylinder. (See photo of lever bolt hole location)  Also offset lever play adjuster hole location
Composition & treatments:
• Forged Aluminium.
• Heat treated.

Features:
•High resistance.
• Ergonomic design.
• Safe and precise.

Finish:
• Satin finish anodization.
• Laser engraved and forged S3 logo
Includes:
• 1 Clutch S3 Digit lever.