Clutch Lever ARC (Grimeca)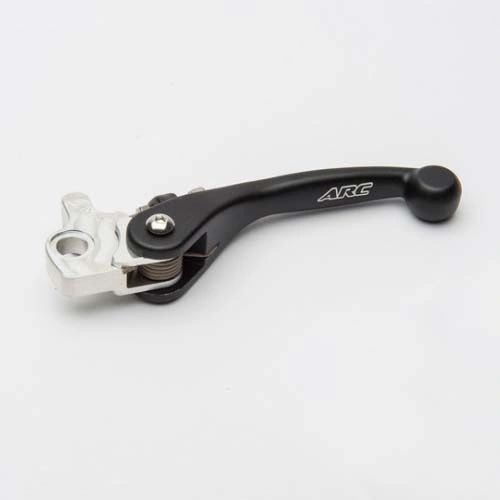 Clutch Lever ARC (Grimeca)
CL-204 (for Grimeca Master Cylinder)  Reuse stock bushings and play adjuster.
All ARC Clutch Levers famously fold forward when you go down
(and every off roader does!) so they don't bend or break in a fall. 
Forged and Machined Black Anodized Aluminum. 
If you DO somehow bend or break a lever, we've got a 100% guarantee,
just contact ARC Directly and ship the lever and $15 for a new one to come
flying back to you in the mail...