Bicycle Inspired Trials Grips Lock on (Silver Ends)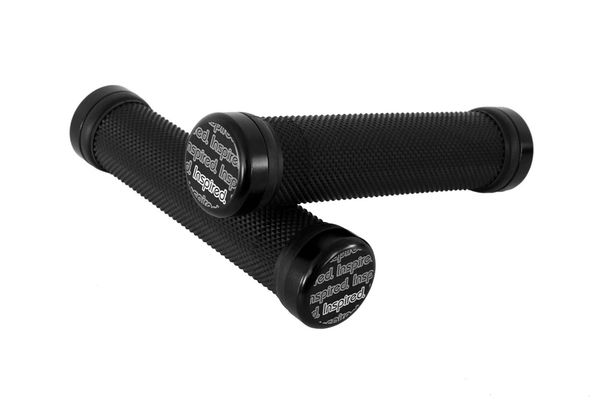 Bicycle Inspired Trials Grips Lock on (Silver Ends)
Moulded rubber grips with aluminium locking collars.
- Lock-On system keeps the grips firmly in position but allows easy fitting and removal.
- 'Knurled' texture increases friction over standard smooth grips when used with bare hands or gloves, especially when sweaty or wet.
- Single ply construction means the grips stay comfy all the way down to your bars!
- Featuring integrated alloy bar end plugs to protect your handlebars.
- Available in

Silver.

All supplied with black rubber grip. 
- Laser etched Inspired logos on the end cap.
- Diameter: 30mm
- Length: 142mm
- Supplied fully packaged with Inspired stickers enclosed. 
- Weight: 126g