Spark Arrestor #30 Screen Aluminum (Montesa, Vertigo Nitro)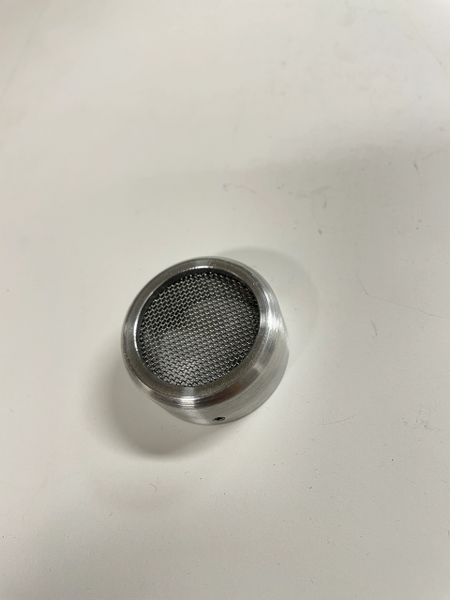 Spark Arrestor #30 Screen Aluminum (Montesa, Vertigo Nitro)
Will fit Montesa 4rt and Vertigo Nitro with a silencer end that is no larger than 28.7mm (Montesa 301rr take larger I.D. spark arrestor)
Machined Aluminum spark Arrestor with stainless set screws with a very compact design. Has legal screen size and comes with Allen key. 
This size fits most trials motorcycles that has something to attach to at the end of the silencer. 
Slips over the silencer and tightened with 3 stainless set screws. 

To check fit, measure your silencer where the spark Arrestor would slip on and get the outside diameter O.D. 
This spark arrestor has an Inside Diameter or approximately 28.7mm so you'll need your silencer end to be less than that.  If your silencer has any knicks or burrs you can file it down so the spark Arrestor will slip on. Easy to clean just take off...spray with brake cleaner or use solvent.

When attaching to the bike be sure to tighten the 3 set screws evenly 

Check your application before purchasing.