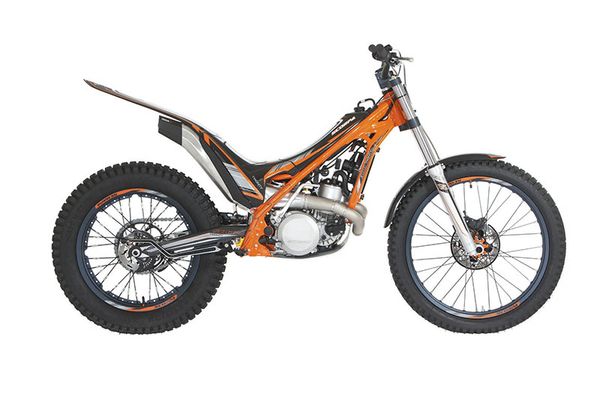 Scorpa 250 Twenty
Call for availability
After several months of waiting, and following the presentation of our new models at the EICMA show in Milan, we are pleased to present the Scorpa Twenty Series.
We have named it the Twenty to remind everyone that Scorpa is 20 years old and despite the years, we still have a place among the leading manufacturers in the market. The Twenty range consists of three models with engines of 125, 250 and 300 cc. capacity. The new models are nothing like the old SR model, everything is new.
250/300 cc
The 250 and 300 models have been designed to meet the needs of most trials riders, from beginners to top professionals. The 250, like its little sister the 125 is completely new. It exhibits outstanding behavior, incredibly smooth at low revs, and also ideal for the more technical areas. From mid to high RPM's the engine response is exceptional and without limit, while maintaining outstanding control and usability. 
It is very simply the ideal bike for beginners to seasoned veterans. The 300 is more powerful and allows experienced riders to defy the impossible. As playful as it is powerful, it will undoubtedly be the bike for fans seeking extreme sensations.
Specifications:
- Rigid and accurate frame
- High Volume Air Box
- High performance exhaust system
- Forward mounted Fuel Tank
- Quick and precise clutch
- Progressive Suspension
- Aggressive Colors