Racing Line CNC Full Lever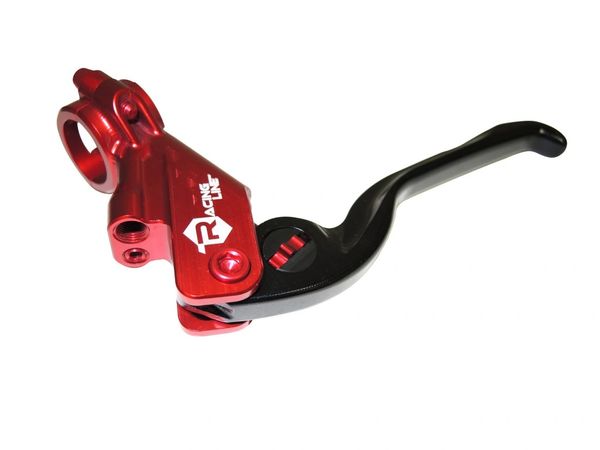 Racing Line CNC Full Lever
Racing Line has taken the popular 2005 Magura HS33 brake lever and added their own improvements to create the ultimate hydraulic brake lever for trials! 

- High quality lever is CNC machined from 6061 T6 aluminum. 
- Can be used as either a right or left hand lever. 
- Comes standard with superlight titanium and aluminum hardware including pivot bolts, clamp bolts, and grub screw. 
- Features Racing Line's CNC version of the popular long 4-finger HS33 lever, giving increased power with 1 finger braking. 
- Also features a split clamp lever design, an improvement over the original Magura lever. Now, you don't have to take your grips off to remove the brakes! 
- Another improvement sees the corners of the lever body near the TPA removed, an area that was prone to cracking on the HS33 levers. 
- Compatible with Magura and Echo slave cylinders. Simply remove your brake line from your current lever, fit a new olive and screw the shroud nut into the lever body. It will be necessary to bleed the brake before use. 
- Available in anodized black or red lever body with anodized black lever blade. 
- An aluminum M6 barb fitting is supplied with the lever for bleeding.