Novik T.E.C. Darkness Glove with "NA-Palm grip"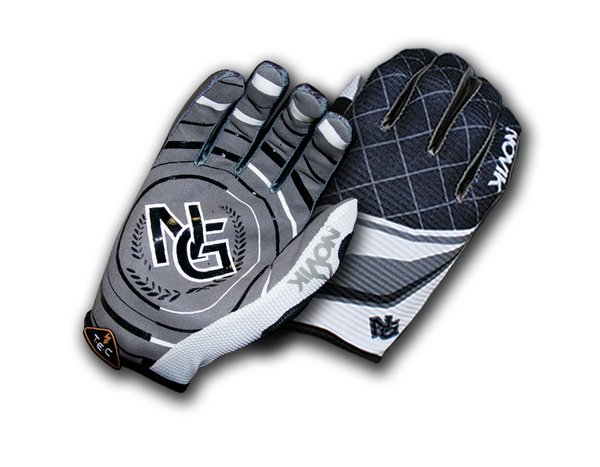 Novik T.E.C. Darkness Glove with "NA-Palm grip"
T.E.C. Glove- *This is the same as the Normal "TEC Darkness Glove" with the exception that it has logo's on the palm for extra grip. Some riders prefer this feel as others do not, but now you know the difference!

T.E.C. Glove Line- The "Thats Even Cooler" glove line has been created to maximize rider grip feel and dexterity. Designed for riders that prefer a light feeling glove, while not compensating on dependability and maximizing glove comfort and breathability.

Features: -Light-weight and durable, single layer Bomb-Palm palm and thumb reinforcement panel -Pre-Curved lycra sidewalls on fingers provide superior fit and comfort -Light-weight and breathable I-Span on top of the hand along with bold graphics -Q-Span used in thumb panel to increase flex and comfort, while reducing break-in time -Palm ventilation -Silicone fingertips for increased lever control.