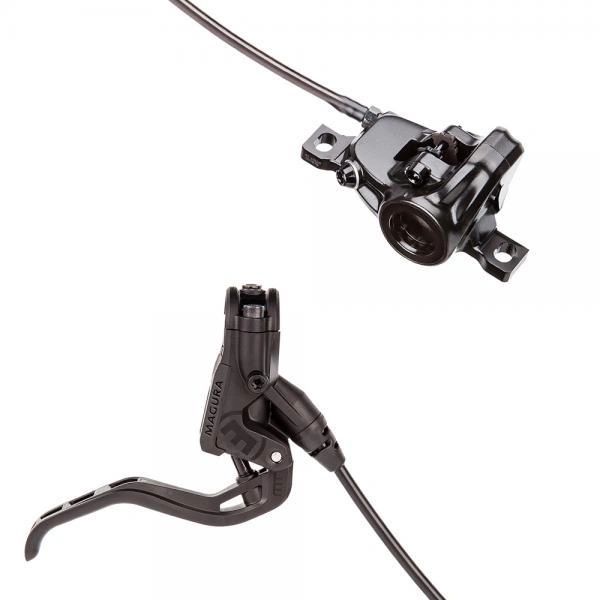 Magura Disc Brake MT2
The Magura MT2 offers you the ultimate level of safety, whether you're on a cross-country trip or in city traffic. Magura uses their unique Carbotecture® technology in the entry class to ensure that the MT2 is one of the lightest brakes in its class. Setting options in the lever reach allows the delicate yet constant changing of braking force and modulation with just 2 fingers, providing constantly high levels of braking power and reliability that are almost unprecedented in this weight and price class.

FEATURES
Ergonomic 2-finger Carbotecture® brake lever, Carbotecture® housing 
Adjustable lever reach
2-piston brake calliper
All screws use Torx T25
magnetiXchange brake pistons for easy brake pad replacement
Compatible with all MAGURA Storm and Storm SL discs
Claimed weight: 365 g
Sold individually. Includes: brake caliper, lever, and hose.