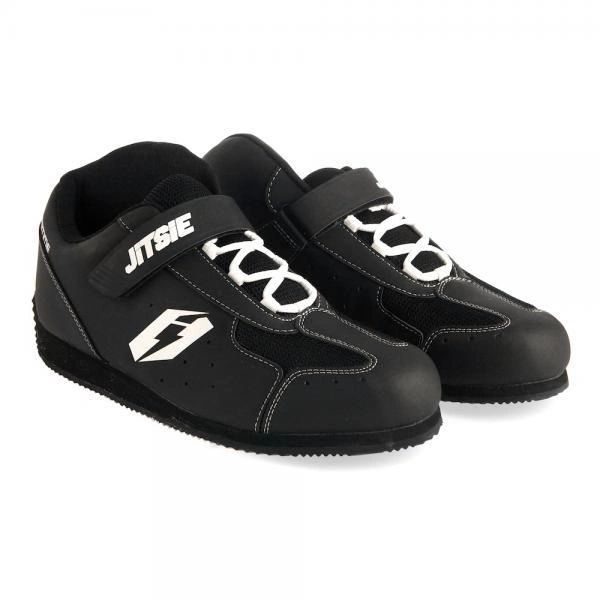 Jitsie Airtime Shoe
ONLY SIZE 44 IN STOCK CURRENTLY
The Jitsie Airtime shoes combine cutting-edge design, technical materials and true construction workmanship to result in trials shoes that are superior in comfort, support and durability. They deliver the confidence when it comes to interacting with the bike while pushing the limits.

These are the main features of the Jitsie Airtime shoes:
* Asymmetrical construction for maximum ankle protection
* Strong grippy Davos© soles
* Closure tab with velcro for improved fitment and to keep laces together
* Strong laces for a tight fit
• Padded interior for extra comfort
• Durable materials for increased lifespan

The Jitsie Airtime shoes weigh 680 grams for a pair in size 42.