Hebo Trials Boots Brown/Blue Size 40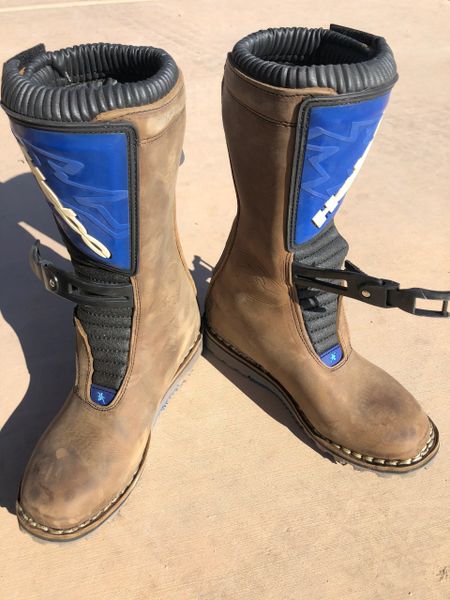 Hebo Trials Boots Brown/Blue Size 40
Closeout! Missing One Screw for the buckle (see last picture)
New old stock. Size 40 Euro 7 US. 
No returns on sale items 
Made in top quality "CRAZY HORSE" leather, 2.4/2.6 mm thick, with water repellent treatment and inner lining with water resistant membrane. New, flatter shape for greater fit to today's riding style. Easy access inside and excellent comfort. New design of the front protector as well as increase of the folding area. Aluminium fasteners with Hebo logos.