Hebo Helmet Zone 5 H-Type White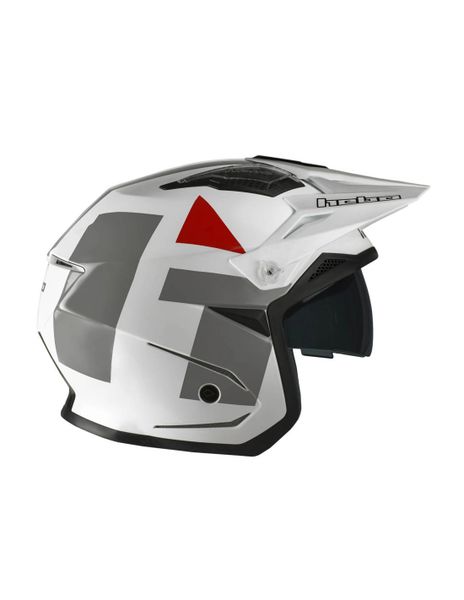 Hebo Helmet Zone 5 H-Type White
Features:
Made of thermoplastic material ABS. Two shell measues for a better comfort on each size.
EPS: Produced with expanded three densities polystyrene and Two internal EPS sizes.
INSIDE: Fully removable. laminated form with different densities, covered with hypo allergic material for a perfect internal confort.
Internal removable screen made of smoked polycarbonate, anti-scratch treatment and standard protection from sun.
Micro adjustable and quick closing system.
COOLING: Two front and two rear to provide internal freshness between the shell and the EPS. Sides designed for a better cooling and caustics.
LIGHT FOR LIFE integrated system allowing to include the light and brake box.