Hebo Helmet Zone 4 Montesa Team III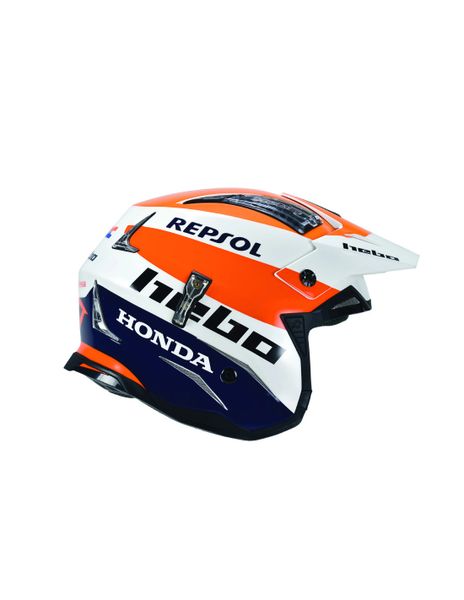 Hebo Helmet Zone 4 Montesa Team III
Zone 4 Helmet used by the trial team HONDA/REPSOL made in fiberglass and with the official colors of the team 2020
Helmet used by the official Repsol/Honda team.
Fibergfort in each size.
Expanded polystyrene EPS in three densities. Two measures of internal EPS.
Inside fully removable. Made with laminated foam of different densities, covered with hypoallergenic tissue for perfect comfort.
Built in removable visor made of transparent polycarbonate with anti-scratch standard treatment for eyes protection, smoked version optional. Adjustable and fast closing.
Cooling: two air admissions in the front and two in the back to provide internal cooling between the EPS and the shell, giving a Venturi effect inside to provide freshness.
Side cooling entrances.
Visor made of polypropylene plastic.