GasGas Clutch Cover S3 Gold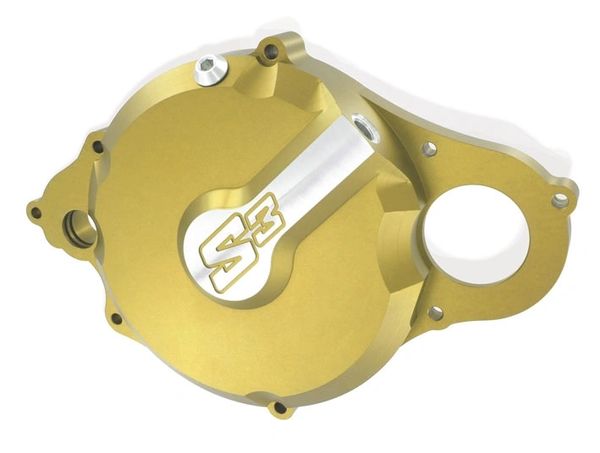 GasGas Clutch Cover S3 Gold
These superb new Pro clutch covers are now available from GAS GAS MOTOS LTD. made by S3.
They are machined from billet aluminium and are absolutely beautiful.
They are expensive but really are a top quality component and look stunning.
You can choose to use either 1,2 or 3 orings for the clutch.
Using all three will make the clutch very slow and progressive where as only one will make it release like a switch. So it's not just 'eye candy' it really does improve the performance of the clutch.
We have included three o-rings