Echo Freewheel 18T Titanium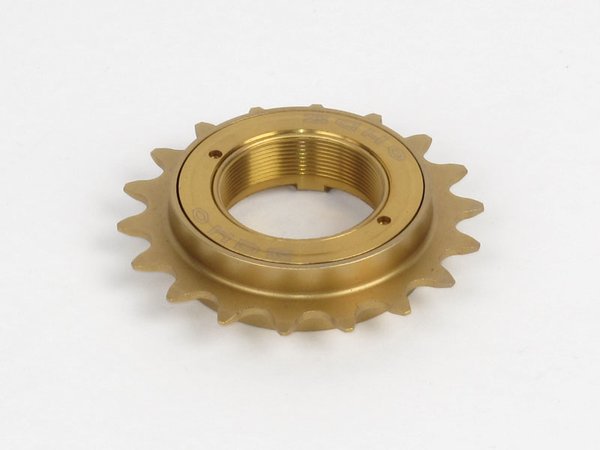 Echo Freewheel 18T Titanium
- Echo's Titanium 108 point 9-pawl freewheel.
- Featuring a Titanium centre, Titanium lockring and colour-matched Titanium-Nitride coated (steel) outer ring make this the lightest 18t freewheel available.
- Unique reversed spring system ensures accurate and positive engagement, and also makes the freewheel very loud.
- Nine high quality heat treated steel pawls are offset into groups of three into a tough 36 tooth ratchet, giving the highest number of engagement points of any freewheel available!
- Another great feature of the freewheel is the location of the bearing preload lockring. This is situated against the crank arm to prevent it from coming loose.
- The lockring also tightens down against a set of shims, this has two benefits: It ensures correct bearing preload and stops the lockring from tightening over time and damaging the bearings.
- 8 large removal pockets are also set into the other side of the freewheel: these do not stick out like tabs, which allows shorter bottom brackets to be run, and therefore better chain lines and increased chain life.
- Weight: Only 146g!
Overall Thickness: 17.07mm