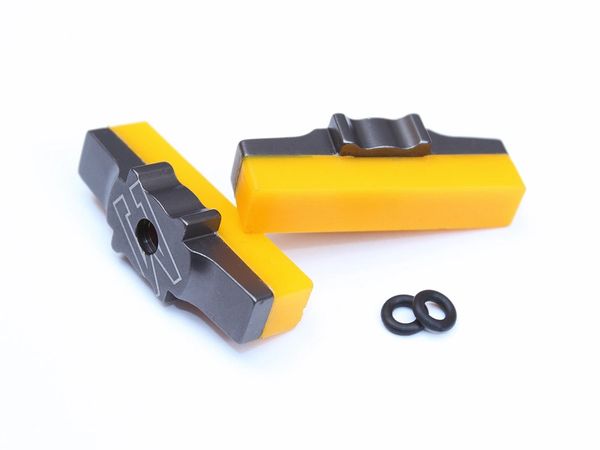 Echo Rim Brake Pads CNC
Echo's high performance HS33 brake pads for smooth rims. 


- Yellow pad compound designed for use with smooth rims. 
- Aluminum backing provides added stiffness and extra braking force. 
- Uses an O ring, which ensures a snug fit with the brake cylinder. We recommend a small amount of lubrication on the O-ring before fitting the pads, which allows them to fit over the pin on the brake cylinder more easily. 
- Compatible with Magura, Echo, and Racing Line hydraulic rim brakes. 
- 8mm of pad material provides plenty of wear life. 
- Sold as a pair.