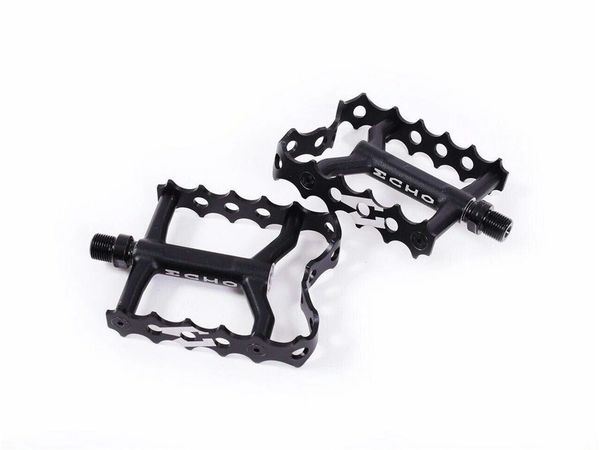 Echo TR Cage Pedals
Echo Pedals
- High quality trials pedal from Echo.
- Slim line aluminium outer cage provides excellent grip, feel and durability, ideal for use in competition riding and wet weather riding.
- Sealed cartridge bearing and bushing design ensures the pedals run smoothly and last well.
- Single cage both saves weight and increases grip over traditional dual-caged pedals.
- This single cage is made from 3mm thick 7075 T6 aluminium alloy, the toughest grade available, another upgrade over other caged pedals of similar aesthetics.
- Large contact area helps keep your feet on the pedals, no matter how rough the terrain.
- Unique, custom designed and forged 6061 aluminium body.
- Heat treated cromoly steel axle, which is also broached for a 6mm allen key - handy if your pedal comes loose mid-ride!
- Anodised coloured cages with laser-etched Echo logos, and black bodies.
- Weight: 309g per pair.